Pure Guard
at Atlanta City Hall
LOCATION:

ATLANTA, GEORGIA

DATE:

Mar 04, 2021

SUBSTRATE:

GRANITE, LIMESTONE, TERRA COTTA

PRODUCT USED:

Pure Guard

APPLICATION METHOD:

BACKPACK SPRAYER

SITE DESCRIPTION:

HISTORIC MONUMENT
IS YOUR BUILDING COVERED IN POLLUTION, DIRT & GRIME? PURE GUARD CAN HELP!
With Armus nano-formulations, our products do all the heavy lifting for you! Pure Guard not only breaks down surface pollutants on a building's exterior, but also helps to break down pollutants in the air as well!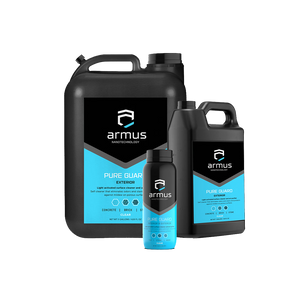 LEARN MORE ABOUT
PURE GUARD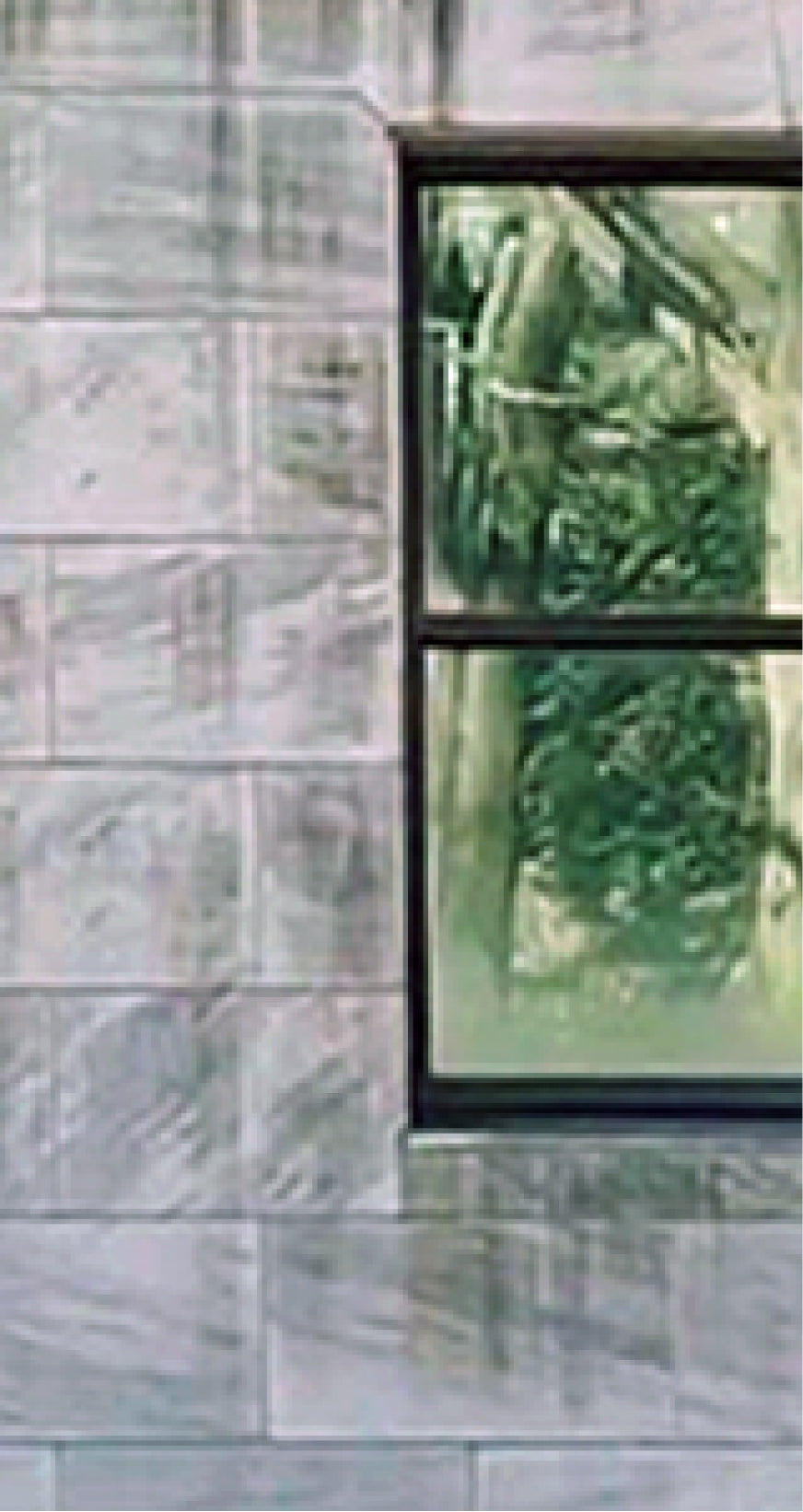 ATLANTA CITY HALL WAS CONSTANTLY STAINED BY RAINWATER, DIRT, GRIME AND SURROUNDING AIR POLLUTANTS.
Built in 1930 and listed on the National Register of Historic Places, Atlanta City Hall is G. Lloyd Preacher's beautiful Neo-Gothic / Art Deco masterpiece. Restored in 1986 by Muldawer and Moultrie Architects, City Hall remains one of the best examples of unique cultural and architectural history in Atlanta.
The site of many news and press conferences, Atlanta City Hall is well known to the public. During the pandemic, the building façade became stained from pollution, rainwater, and had mold growth. Restoration and cleaning budgets were used elsewhere.
While the city reopened and got back on its feet, our partners at CleanWell Services contacted us to find a solution to keep the façade both clean and protected. Armus chose a combination of Hydro Guard and Pure Guard for the multiple substrates of Atlanta City Hall's façade.
7 MONTHS POST-APPLICATION
UNTREATED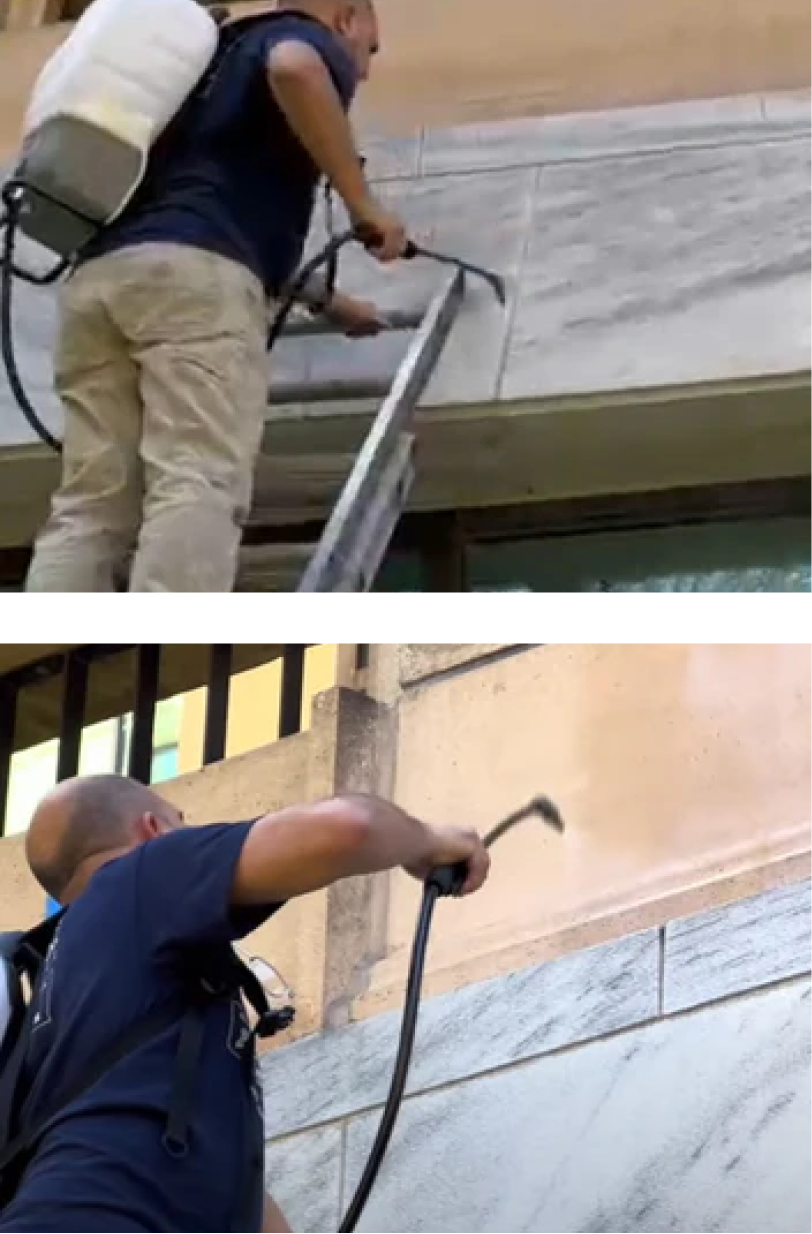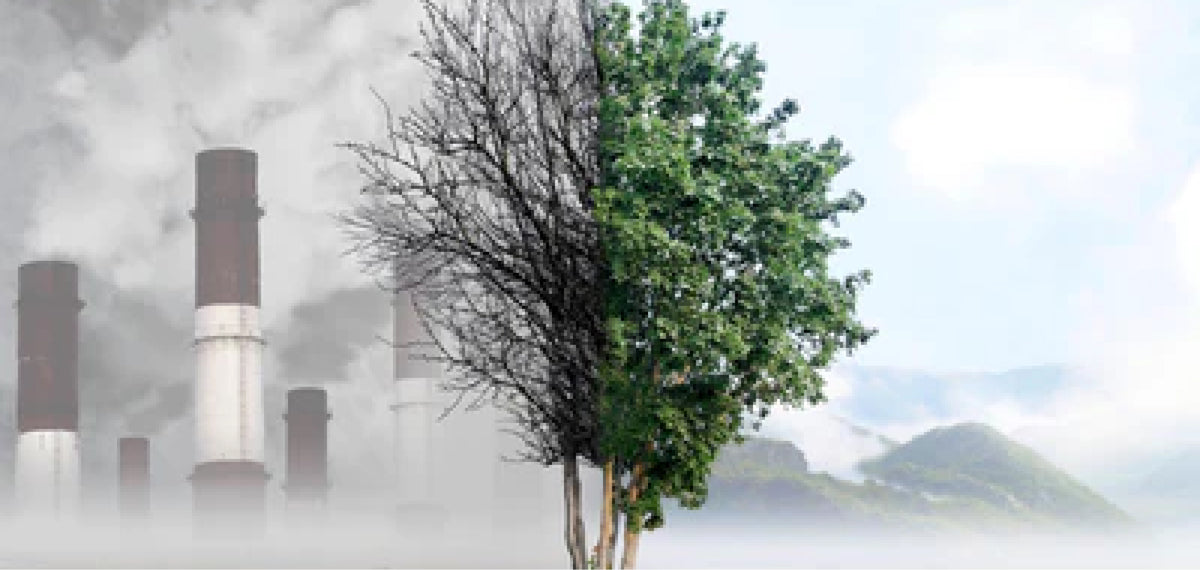 WATCH THE APPLICATION HERE