Pure Guard
at Truist Park Stadium
LOCATION:

ATLANTA, GEORGIA

DATE:

Jul 27, 2022

SUBSTRATE:

CONCRETE

PRODUCT USED:

Pure Guard

APPLICATION METHOD:

HVLP SPRAYER

SITE DESCRIPTION:

SPORTS STADIUM FOR THE ATLANTA BRAVES
KEEPING HIGH-TRAFFIC HORIZONTAL SURFACES CLEAN HAS NEVER BEEN EASIER WITH PURE GUARD
With Armus nano-formulations, our products do all the heavy lifting for you! Pure Guard not only breaks down surface pollutants on a building's exterior, but also helps to break down pollutants in the air as well!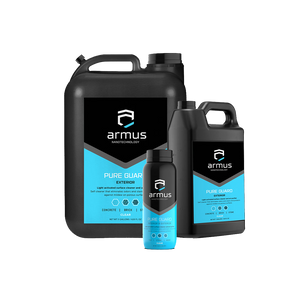 LEARN MORE ABOUT
PURE GUARD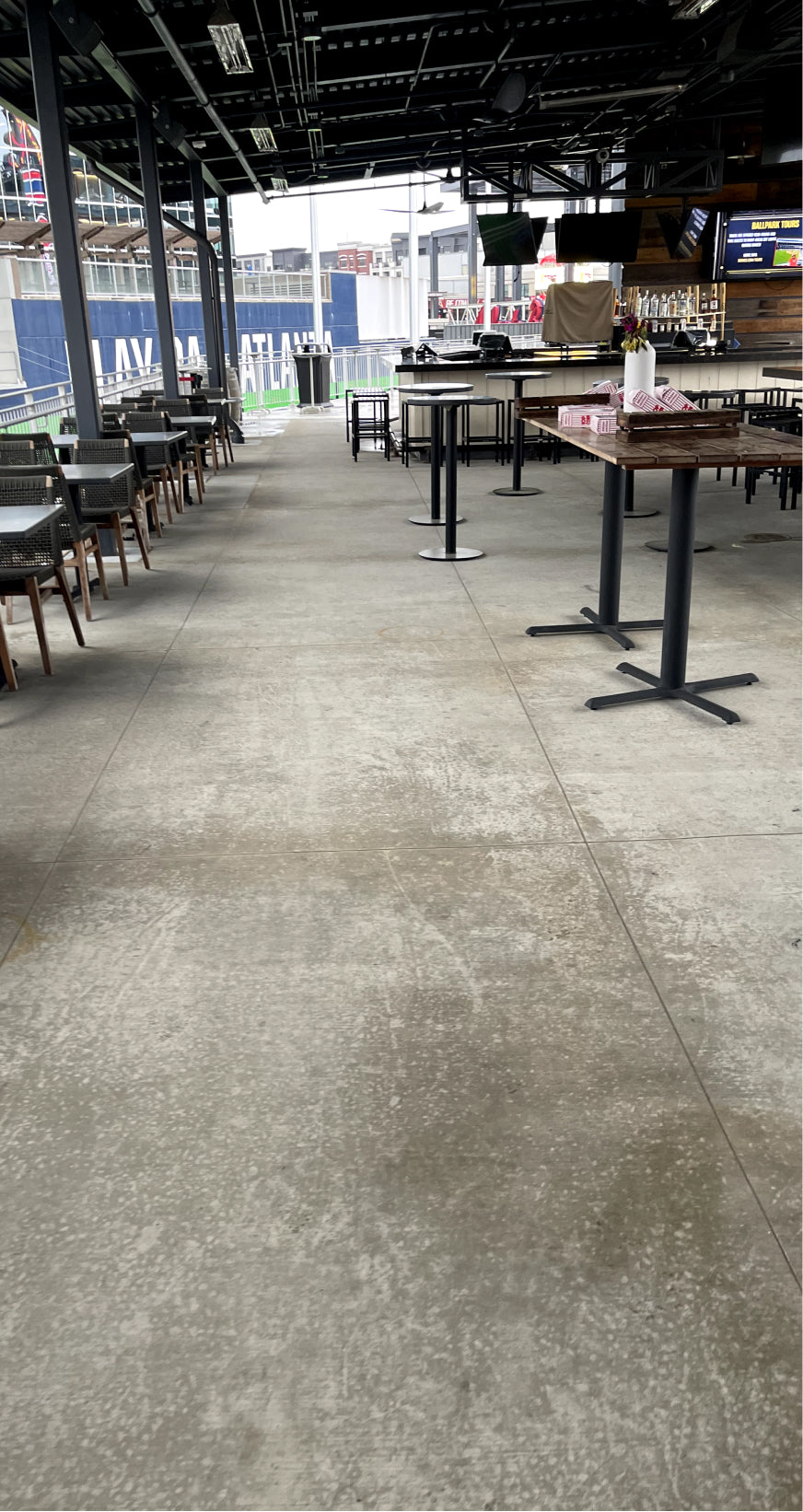 PUBLIC WALKWAYS CONTINUOUSLY DIRTY? LET PURE GUARD HELP YOU SAVE ON CLEANING COSTS!
Truist Park (formerly Sun Trust Park) is home to the Atlanta Braves in the metropolitan area of Atlanta, Georgia.
Our partners at CleanWell Services reached out to us to help find a solution for keeping the stadium's public walkways and the stadium clean after games.
High foot-traffic, food stains, and pollutants from rainwater and high humidity make cleaning a large public space difficult and costly.
During the pandemic, cleaning efforts and budgets were reduced, leaving spaces vulnerable to dirt and stain buildup. Armus chose Pure Guard to protect and clean the busy walkways at Truist Park.
3 MONTHS POST-APPLICATION
UNTREATED