Repair Guard
easily protects building exteriors from water
LOCATION:

BROOKLYN, NEW YORK

DATE:

Jun 19, 2022

SUBSTRATE:

JERSUALEM STONE & WHITE HOLLOW BRICK

PRODUCT USED:

Repair Guard

APPLICATION METHOD:

PUMP SPRAYER

SITE DESCRIPTION:

RESIDENTIAL EXTERIOR SURFACES
PROTECTING EXTERIOR SURFACES FROM SPAWLING AND WATER DAMAGE HAS NEVER BEEN SIMPLER. REPAIR GUARD IS SO EASY-TO-USE, YOU CAN DO IT YOURSELF!
Our nano-formulation requires no dilution. Just clean exterior stone or masonry surfaces, allow the surface to dry. Shake well and spray Repair Guard onto surfaces using an HVLP or pump sprayer!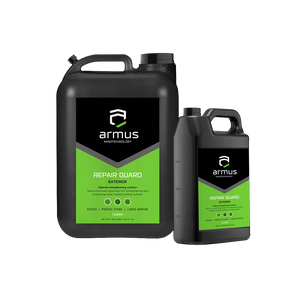 LEARN MORE ABOUT
REPAIR GUARD
EXTERIOR SURFACES, MADE OF JERUSALEM STONE AND HOLLOW WHITE BRICK, WERE SPAWLING DUE TO THE FREEZE/THAW CYCLE.
Artificial and natural stone surfaces are porous, meaning they absorb water easily. This can cause problems in areas of extreme weather during changing seasons due to the freeze/thaw cycle.

As water freezes within stone and masonry, it expands, causing cracks and damage during winter. As you can see from the photo on the left, the Jerusalem stone exterior wall shows wear and tear from freeze thaw, and cracks.

Repair Guard was a simple solution to protect the vertical surface and prevent further decay.
REPAIR GUARD PROTECTED
UNTREATED JERUSALEM STONE W/WATER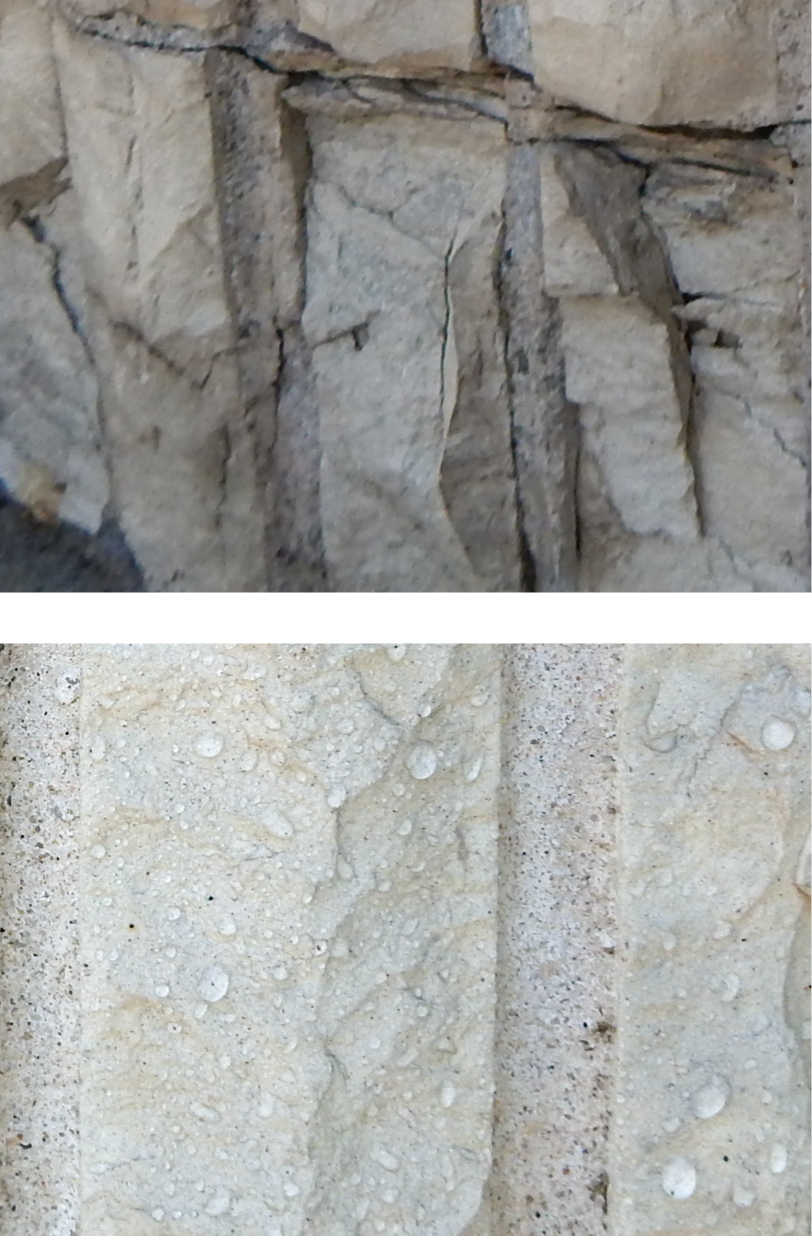 WATCH THE COMPARISON ON OUR HALF-TREATED SURFACE