Thermal Guard Metal
A 2-part polyaspartic metal topcoat that creates a waterproof barrier, provides thermal insulation and blocks heat transfer, saving on energy costs.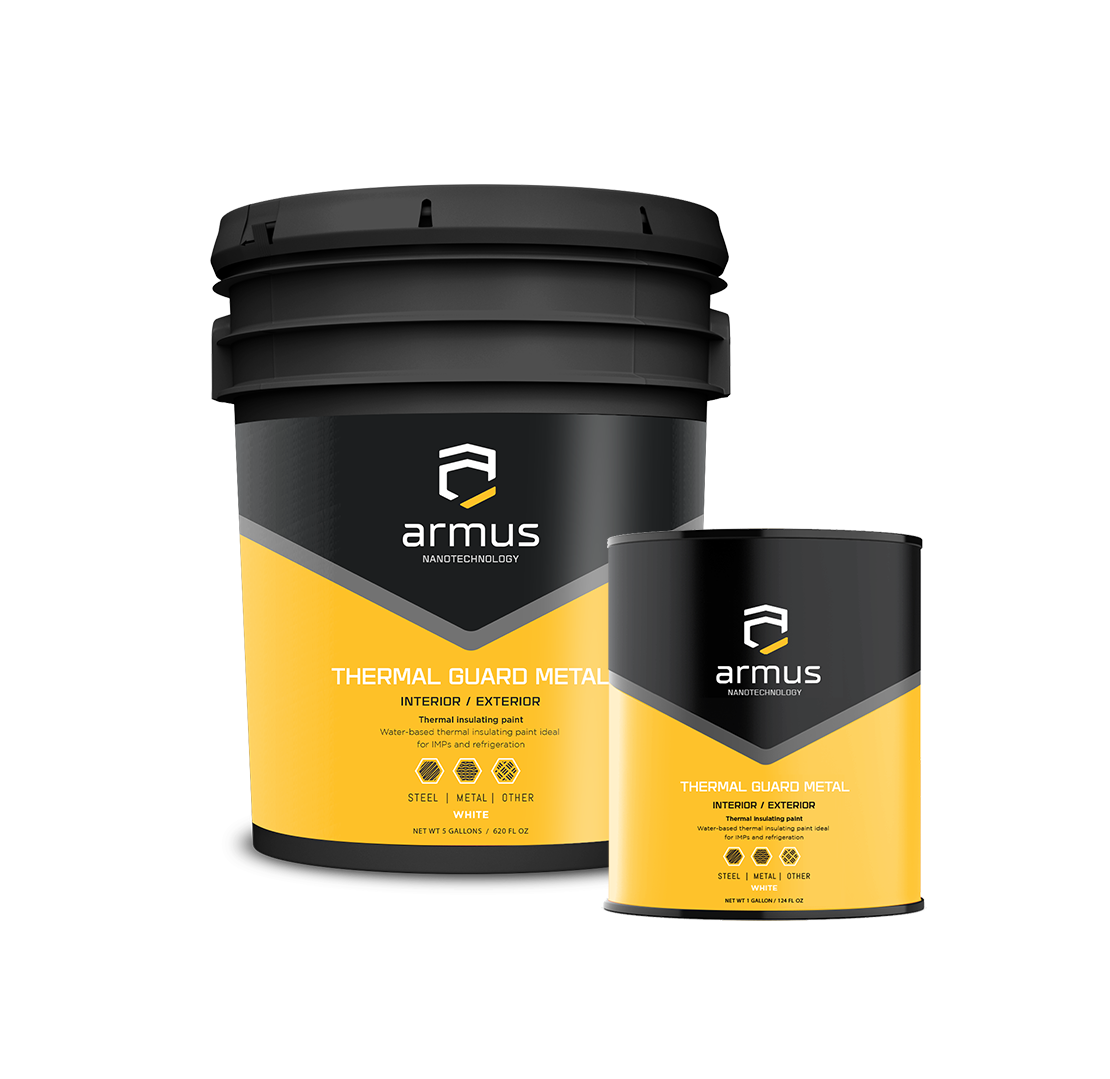 SEE WHY THE PROS CHOOSE thermal guard METAL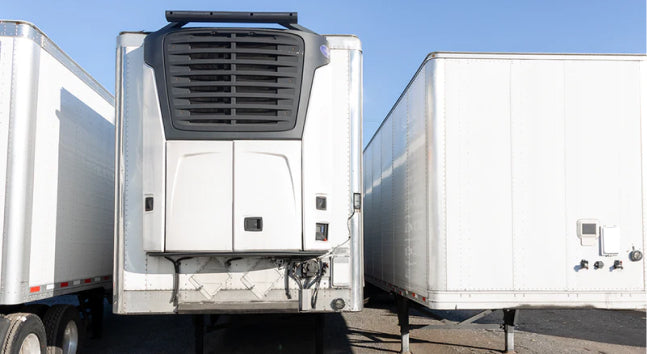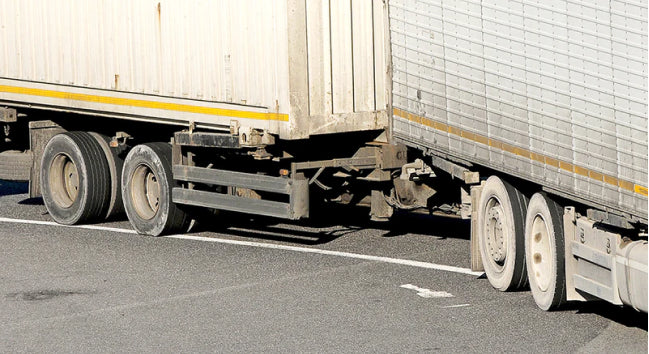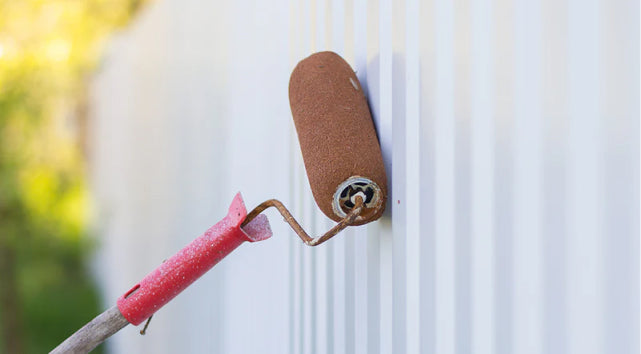 WHY YOU NEED IT
HEAT-BLOCKING NANO-PARTICLES
Armus Thermal Guard Metal has built-in nanoparticles that block heat transfer and reflect thermal radiation. When applied properly to metal surfaces, trucks, trailers and warehouses, this can generate significant energy savings. For reefer trailers, we've seen a reduction in fuel consumption by up to 65% and temperature differences up to 5°F.
COMPLETE METAL PROTECTION
By creating a waterproof, weather-resistant and UV-resistant barrier on metal surfaces, Thermal Guard Metal treated surfaces are protected from water damage and future corrosion!
Durable, Seamless and Flexible
Thermal Guard Metal is a polyaspartic coating that forms a seamless membrane, eliminating the possibility of leaks. Without the risk of water ingress, your metal surfaces are protected against future corrosion and water damage. Our polyaspartic nano-coating is not only strong, but it's flexible, allowing it to expand and contract with temperature changes without cracking or peeling as well!
LESS DOWNTIME TO APPLY
Thermal Guard Metal has a 45-minute max working time, allowing you to take your time during application to ensure full and even coverage. After applying, Thermal Guard Metal has a curing time of 48 hours, faster than other roof coating options. This is beneficial on sites and projects where minimizing downtime is crucial.
Use Cases
Thermal Guard Metal creates a flexible and long-lasting water-resistant barrier on your roof. It's thermal properties can save you on fuel and energy costs year round.
Thermal Guard Metal can prevent:
Water damage
Future corrosion
Metal seam failures
High fuel costs for reefers and trailers
It can be applied to:
Trucks
Reefer trailers
Warehouses
Refrigerated warehouses
Coolers / temperature-controlled storage devices
Application Guide
Helpful resources
With the proper application and care, Thermal Guard Metal can provide long-term metal protection and energy savings. Application is simple and you can even do it yourself.

We have helpful downloadable guides for applying for specific substrates. Below, you can find the application guide for applying Thermal Guard Metal.
VIEW APPLICATION GUIDE (PRINTABLE)
Questions about application or post-application care? We've got you covered and we're here to help!
Required tools
Painter's Tape
Power Drill
Epoxy Mixer
Paintbrush (2-4" wide for edges)
Paint Roller Extension
Paint Roller Cover
We recommend using a brush with a short nap so that Thermal Guard Metal applies evenly without being overly absorbed, pulled or dragged by the roller during application.
Airless Sprayer (optional)
If you are choosing to apply Thermal Guard Metal using an airless sprayer, please note our specifications of the sprayer you should be using below.

Material Flow: 2.9 gal/min (11 liters/min)
Max Pressure: 270-300 bar
Air Intake Pressure: 5-6 bar
Pump Filter: 30 Mesh
Hose: 2/8"
Nozzle: 0.027" - 0.031"
NOTE: ALWAYS TEST A SMALL AREA FOR SUBSTRATE COMPATIBILITY BEFORE FULL-SCALE APPLICATION. THERMAL GUARD METAL IS WHITE.
Surface prep
Wear protective gloves & gear before applying.

The metal surface must be cleaned from dirt, debris, and any residue. Scrub away mold or mildew, or power wash if necessary.

Allow surface to dry completely.

Repairing or reinforcing joints, seams and penetration points may be required prior to the application of Thermal Guard Metal. Allow any repair product to fully cure or dry prior to application of Thermal Guard Metal.
APPLICATION CONDITIONS
Do not apply the product in high humidity conditions (>75%) or if rain is expected within 24 hours after application.
MEASURE COVERAGE AREA
Depending on your desired dry-film thickness, measure & use tape to mark the corners of the area on the metal surface for each application section. Doing so is the easiest way to ensure that you are not over-spreading the material, and that the application of Thermal Guard Metal is applied at the proper spread rate. We recommend a minimum 20mil dry-film thickness for Thermal Guard Metal.
Application instructions
Open Part A Base. Using a power drill and paddle paint mixer, mix Part A well for a minimum of 1 minute. It is composed of solids, so ensure Base is mixed until fully homogenous.

Pour all of Part B into the Part A container. Completely mix Part A (Base) & Part B (Hardener) together using mixer for a minimum of 1 minute. Mix at a low RPM in the Part A container.

Using a paint brush, paint any edges of your pre-measured section. You should work from the exterior to interior of your coverage area.

If using airless sprayer, spray out your pre-measured section, ensuring you are using the entirety of Thermal Guard Roofs for the section.

To apply using roller, pour material and spread over your pre-measured section and spread with spiked roller.

Work in sections until entire roof is coated in the same manner, ensuring your spread rate is consistent across the project. Each mixture has a maximum 45-minute working time (at 77°F / 25°C).

Allow Thermal Guard Metal to dry for 8 hours between coats if applying additional coats.

Thermal Guard Metal fully dries in 14 hours, and fully cures in 48 hours.

If working in hotter temperatures, store material in shade or in a cool area to maximize pot life.
REQUEST INFO
Interested in this product? Please fill out this form and we'll send you more details.