Hull Pro
Cleanwell
A 2-part nano-formulated fouling-release performance hull coating that's better for the environment than traditional bottom paints. Hull Pro increases boat speeds up to 10% and reduces fuel consumption by up to 15%.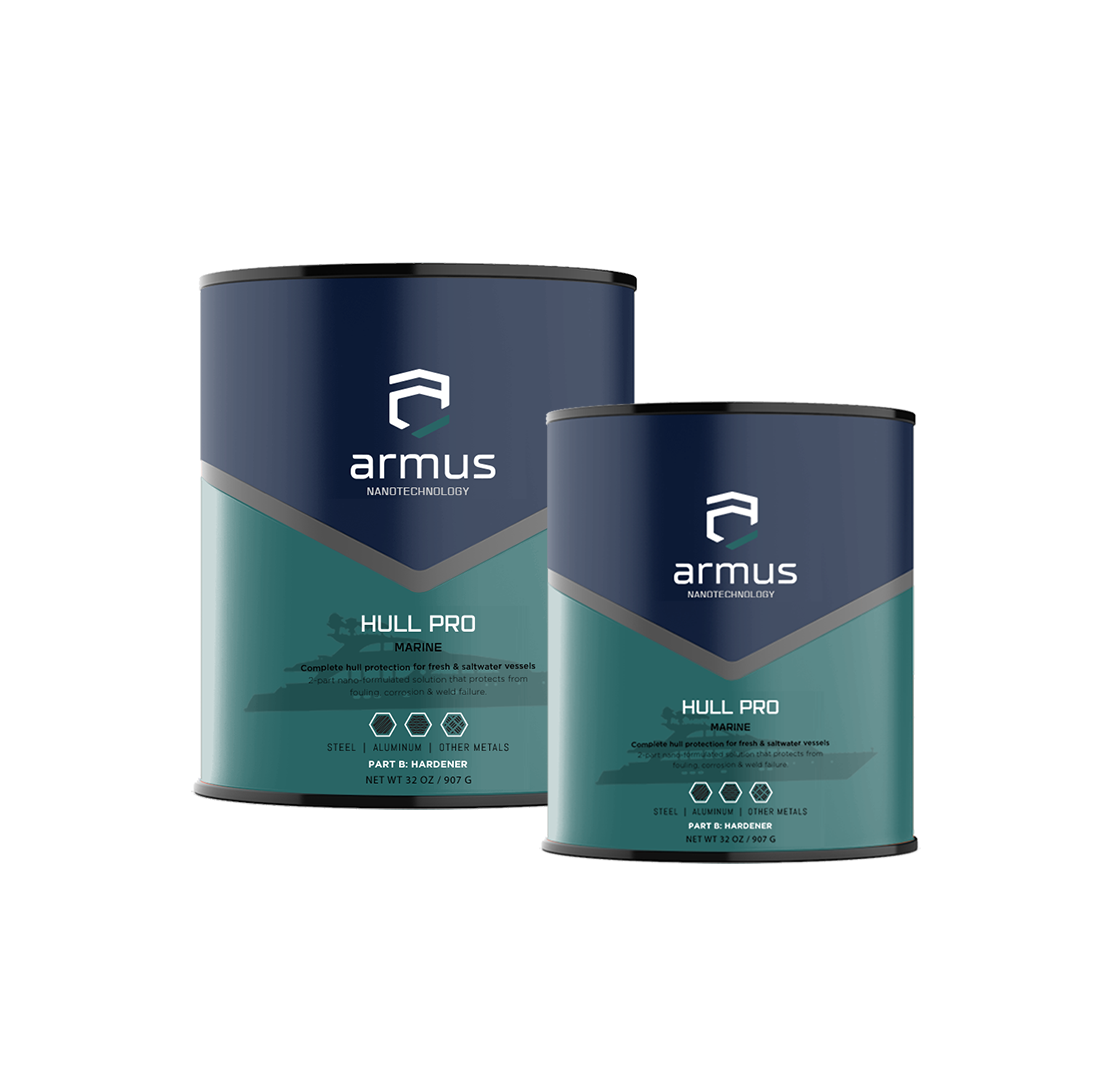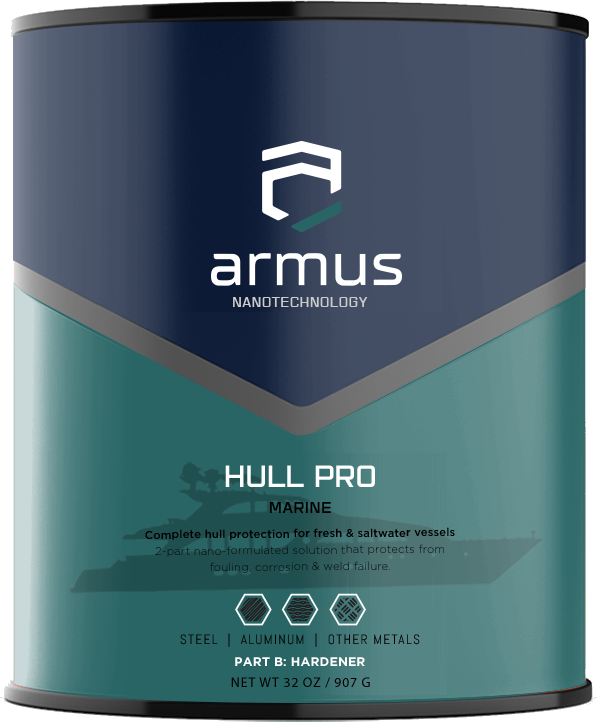 FEATURED VIDEO
HULL PRO - BENNINGTON TRITOON
See the difference of a Hull Pro-protected pontoon, 30 and 75 days after leaving it in the water. There's no corrosion, no growth, no fouling, and it's easy to clean with just a wet wipe!
Fouling-Release

Fuel Savings up to 15%

Single-Coat Application

Self-leveling Finish

Biocide-free

Long-Lasting Protection
Aluminum

Brass

Bronze

Steel

Metal Alloys

Iron
Fouling

Corrosion

Weld Failures

High Cleaning Costs
FORM/TYPE

SIlicone-epoxy

COLOR

Transparent

MIXING RATIO

4:1 (Part A : Part B)

VOC

<240g/L

SOLIDS

80±3

MAXIMUM POT LIFE

6h @ 68°F (20°C)

TOUCH DRY TIME

3h @ 68°F (20°C)

DRY THROUGH TIME

12h @ 68°F (20°C)

MINIMUM RECOAT INTERVAL

24h @ 68°F (20°C)

MINIMUM TIME TO INVERSION

24h @ 68°F (20°C)

INDUCTION TIME

15min @ 68°F (20°C)

FLASH POINT

>>73.4°F (23°C)
SEE Hull Pro - Cleanwell IN ACTION