HD Clean
A heavy-duty non-acidic degreaser that cuts through oil and grease that dissolves and emulsifies heavy stains.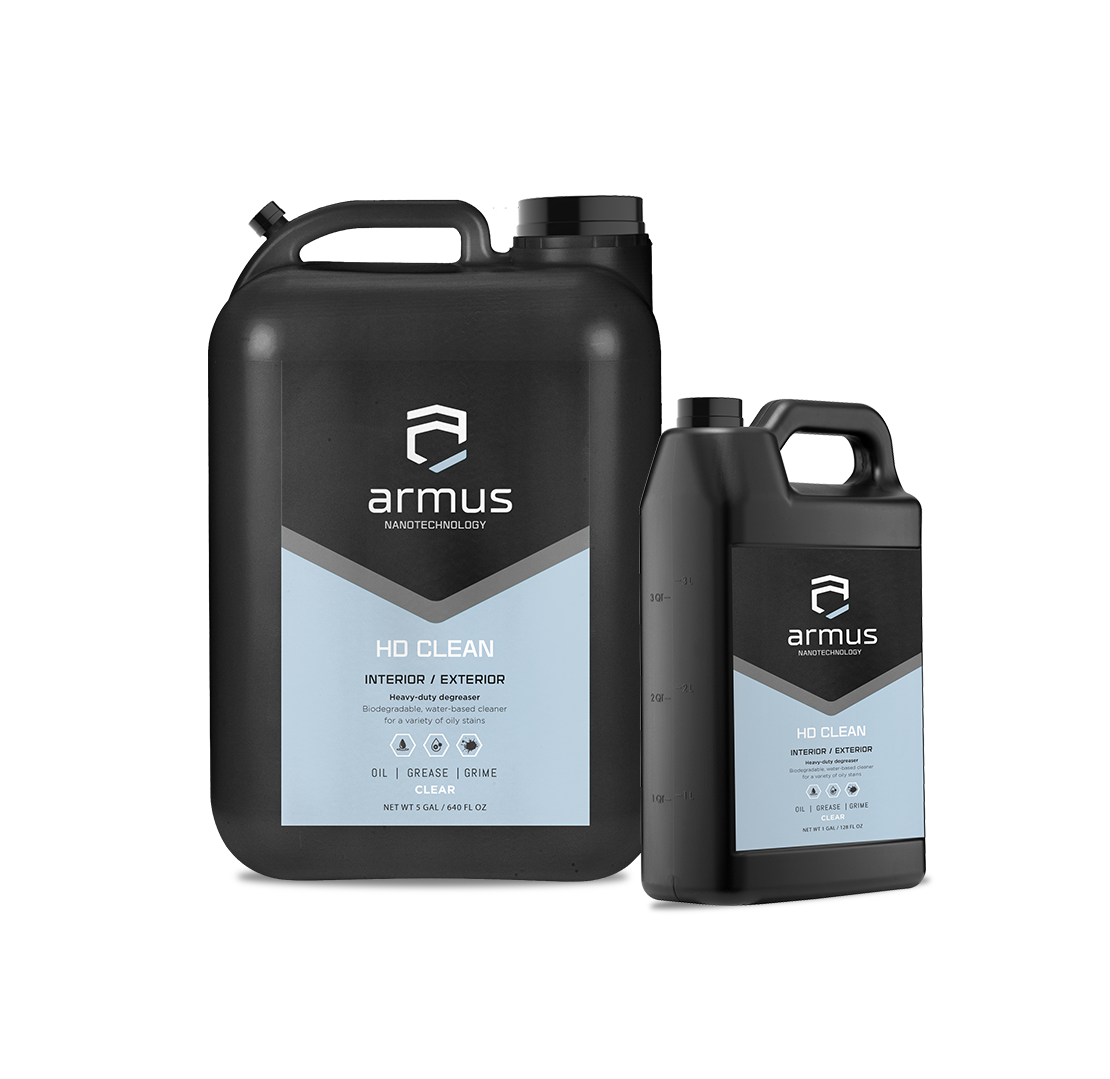 Biodegradable Formula

Prevents Oil Spills

Easy to Use

Cost-Effective

Corrosion Protection
Oil

Grease

Grime

Aluminum

Metal Alloys

Steel
Our Degreaser is a biodegradable, water-based heavy-duty cleaner that easily cuts through oil, grease and grime. It cleans and dissolves heavy soils, and is ideal for sensitive surfaces as it generates no acid or acidic byproducts. It emulsifies the grease and harmlessly biodegrades it, making it easy to use, and sustainable for the environment!
Marine Oil Spills

High Cleaning Costs
SURFACE PREP
Wipe all surfaces clean of dust & debris.

Wear protective gloves & gear before applying
APPLICATION
Spray liberally.

Allow liquid to run off.

Use extension tube for hard-to-reach areas.

Allow equipment to fully dry and vent before reuse.

Using a dry, absorbent cloth can accelerate drying time.

Do NOT use on acrylic, abys or polycarbonate.

Test on a small area prior to full scale application.
ESTIMATED CONSUMPTION
Up to 162  sq.ft. per gallon, dependent on properties of surface and the efflorescence load.
FORM/TYPE

Liquid

COLOR

Yellowish, Clear

pH

13.50±0.05
WARNING: 
May cause severe skin burns.

May cause serious eye damage.

Avoid breathing dust / fumes / vapors. 

Use in a well-ventilated area 

Wear proper protective gear, eye protection, and protective clothing prior to application.
STORAGE & DISPOSAL
Store indoors, closed, on the original container. 

Keep away from open heat or flame

Storage temperature should be between +50°F to 95°F (+10°C to +35°C).

Disposal of container and material safely according to local laws and regulations.
REQUEST INFO
Interested in this product? Please fill out this form and we'll send you more details.