Fabric Guard
A stain and water-repellent nano-formulated solution designed to shield natural fabrics without changing their appearance.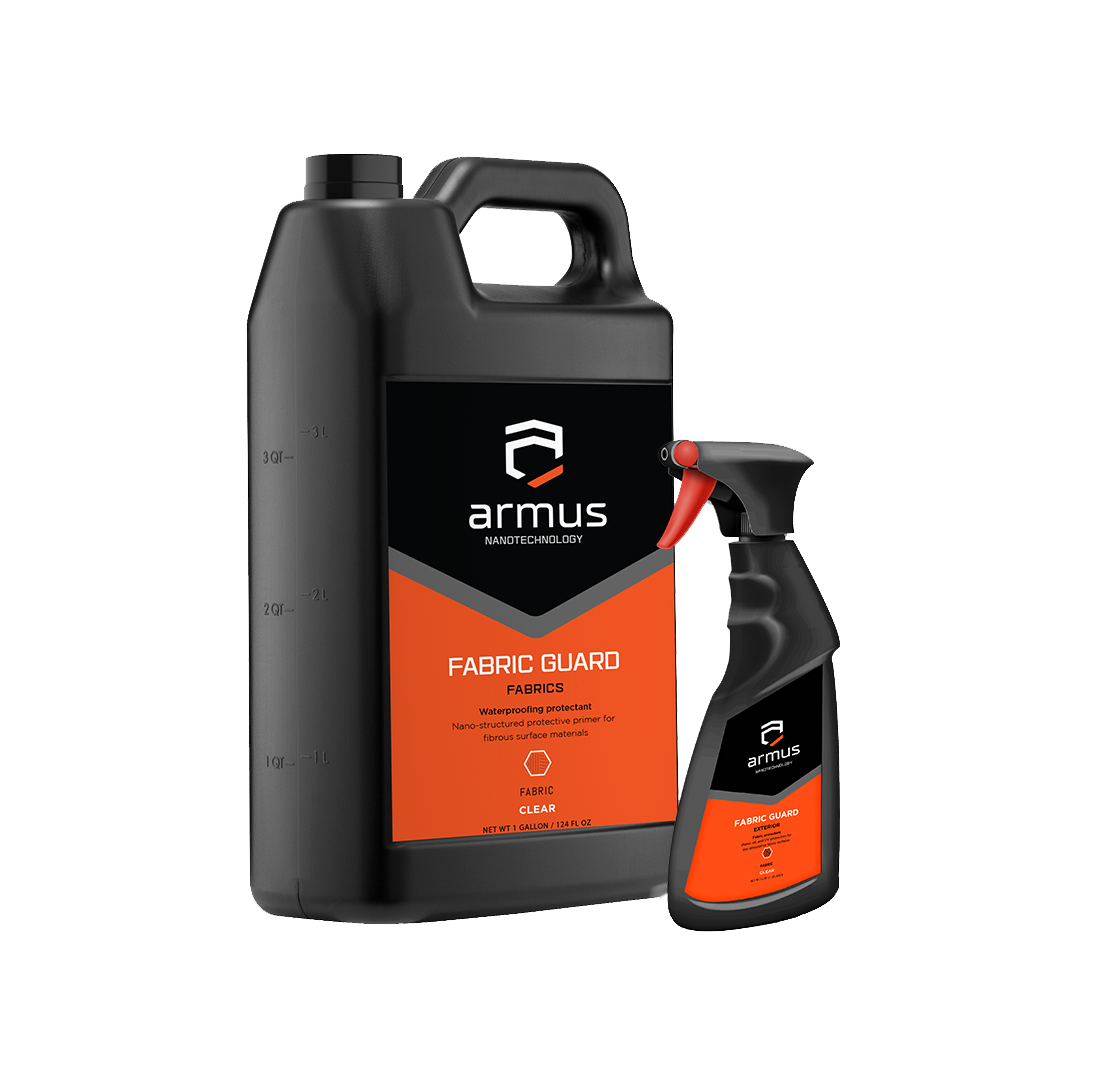 Water & Oil Resistant

Retains Breathability

Preserves Natural Appearance

Long-lasting Protection

Penetrative Solution
Natural Fabrics

Suede & Leather
Thermal Guard Metal is a polyaspartic formulation that protects metal surfaces from corrosion, salt-damage, and UV-damage. Its thermal-insulating technology is based on micro-engineered ceramic density spheres dressed in titanium that reflect and block heat transfer, keeping surfaces cool, elevating energy profiles of buildings, trailers, generators & more.
Carpet Stains

Upholstery Stains

High Cleaning Costs
SURFACE PREP
Wipe all surfaces clean of dust & debris.
APPLICATION
Shake well before application. 

No dilution is required. 

Apply by using spray, brush, or roller. 

Textiles such as cotton can also be dipped for 5 to 10 minutes. 

The application on leather can be done by polishing Fabric Guard onto the material. 

Before full-scale application, test results in a small area. 

On very absorptive surfaces re-apply within 1 hour. 

Maximum protection is achieved 24 hours post-application.
ESTIMATED CONSUMPTION
Up to 300 sq.ft. per gallon, dependent on properties of surface.
FORM/TYPE

Water suspension

COLOR

Yellowish, clear

DENSITY

1.0±0.05 g/cm³

pH

5.0±0.5

APPLICATION TEMPERATURE

41οF - 95οF (5°C - 35°C)
WARNING: 
Use in a well-ventilated area.

Remove and wash contaminated

 clothing prior to reuse.

Wear proper protective gear and

 clothing, eye or face protection prior to application.
STORAGE & DISPOSAL
Store indoors in a closed container. Storage temperature should be between +50°F to 95°F (+10°C to +35°C).

Protect from frost.

Disposal of container and material safely according to local laws and regulations.
SEE Fabric Guard IN ACTION
REQUEST INFO
Interested in this product? Please fill out this form and we'll send you more details.