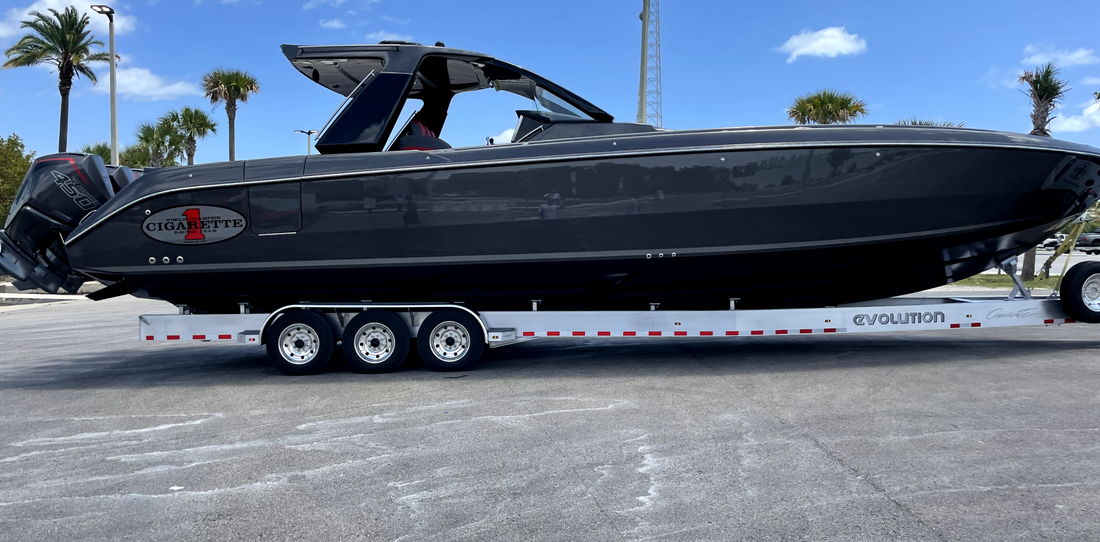 Poseidon Extreme
with Cigarette Night Eagle 42
LOCATION:

MIAMI, FLORIDA

DATE:

Apr 28, 2021

SUBSTRATE:

FIBERGLASS

PRODUCT USED:

APPLICATION METHOD:

3M HVLP SPRAY GUN

SITE DESCRIPTION:

42 CIGARETTE NIGHT EAGLE
WE'VE GOT A NEED FOR SPEED! OUR FORMULATION CAN PROTECT YOUR HULLS, MAKING THEM EASY TO CLEAN, AND INCREASE VESSEL SPEED!
In 2022, Armus teamed up with Cigarette Racing's exclusive distributor Top Gun Yachts to do a custom application on a 42 Cigarette Night Eagle to test and evaluate Poseidon Extreme against an uncoated vessel. Check out our results! LEARN MORE ABOUT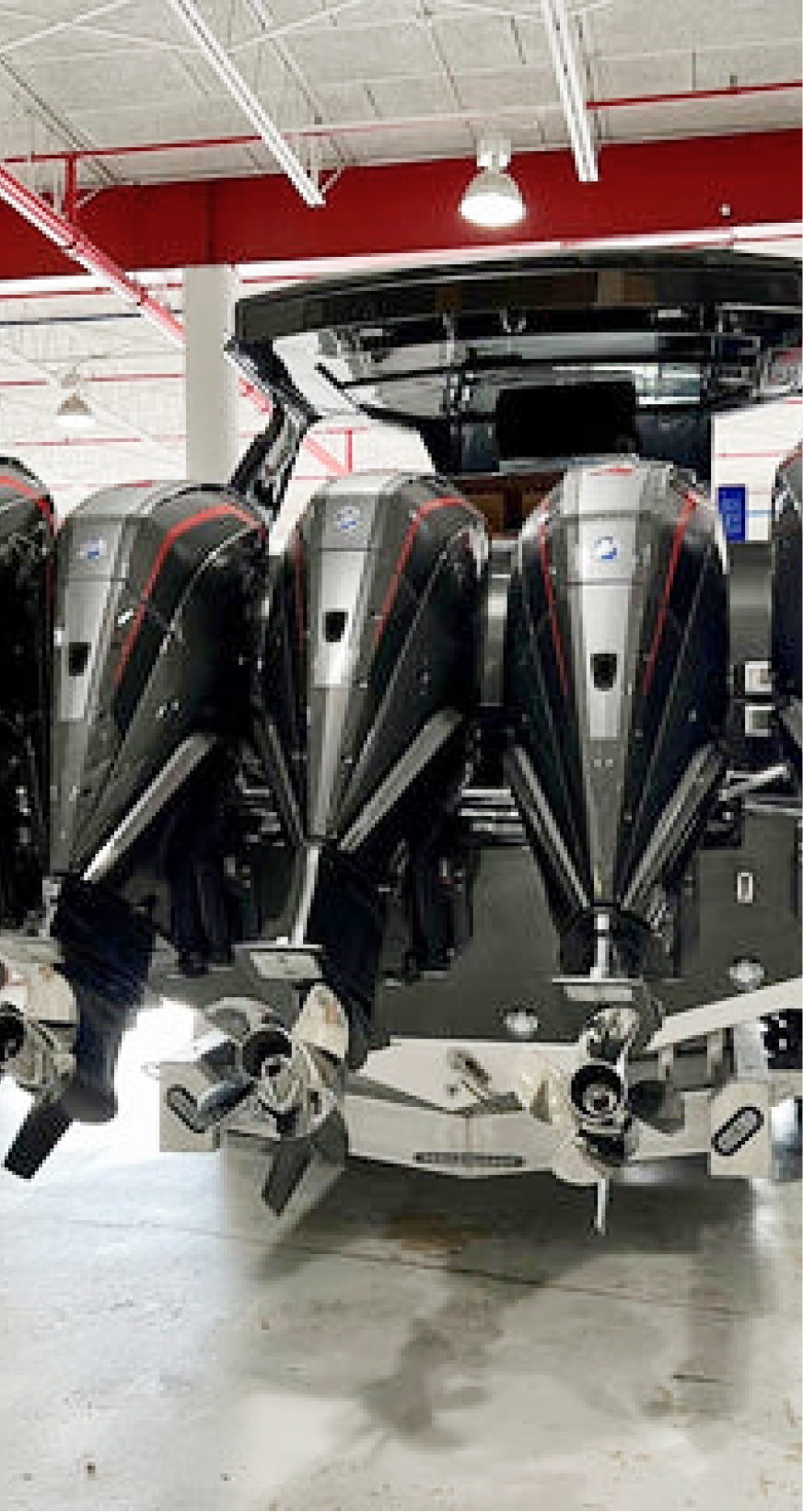 POSEIDON EXTREME IS OUR TWO-PART PRIMER AND CLEAR TOPCOAT COMBO THAT CONTINUES TO PROTECT AND OFFER PERFORMANCE!
Armus took Hull Pro, our best performing hull protectant, and created Poseidon Extreme, a combo product of both our yachting nano-formulated primer and our clear high-gloss topcoat.

Based on our patented nano-strengthening technology of Hull Pro, we designed Poseidon Extreme to perform as well as protect.

Unlike a traditional bottom paint that scuffs, wears down, or contains biocides, Hull Pro and Poseidon Extreme work with molecular nano-bonding to provide strength and protection and reduce vessel drag in the water.

The results? Less cleaning, more fuel efficiency, and SPEED.
poseidon extreme - post-application
42 night eagle - pre-application