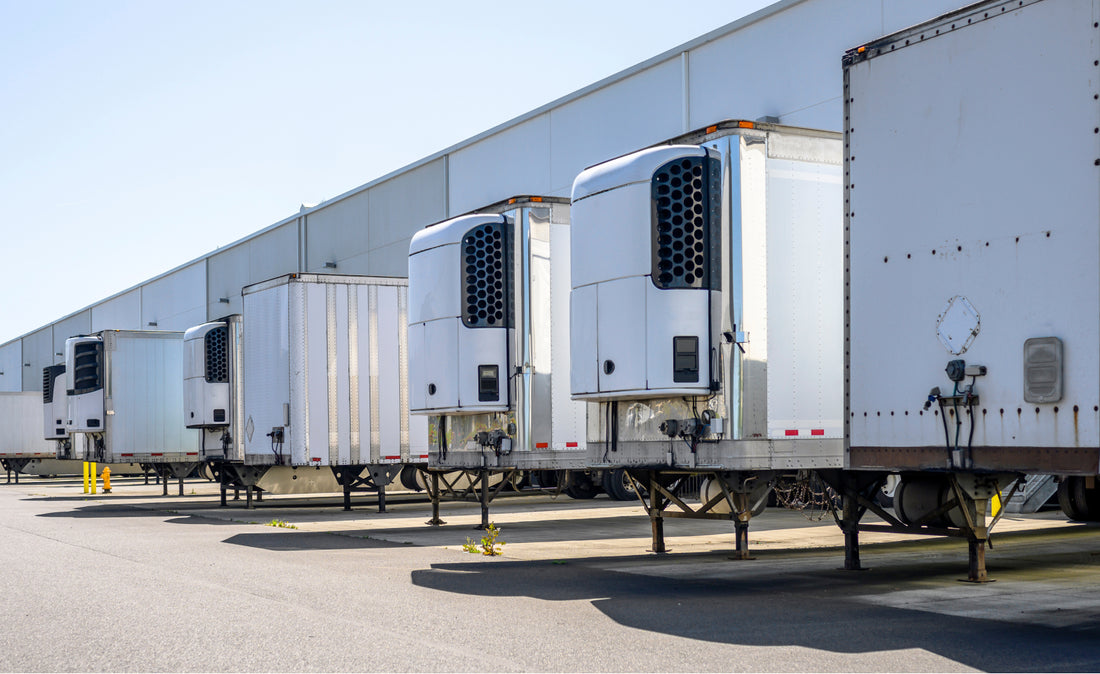 Thermal Guard Metal
on Reefer Trailer - Fuel Savings Test
LOCATION:

ATLANTA, GEORGIA

DATE:

Jul 07, 2021

SUBSTRATE:

METAL

PRODUCT USED:

Thermal Guard Metal

APPLICATION METHOD:

Paint Roller

SITE DESCRIPTION:

Reefer Trailer
SAVE ON FUEL COSTS, REDUCE EMISSIONS AND PROTECT YOUR TRAILER FROM CORROSION AND WATER DAMAGE WITH THERMAL GUARD METAL!
We used Thermal Guard Metal to see how well our polyaspartic thermal formulation performs with reefer fuel savings! Check out our results.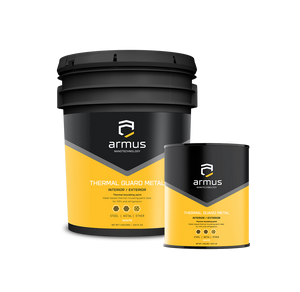 LEARN MORE ABOUT
THERMAL GUARD METAL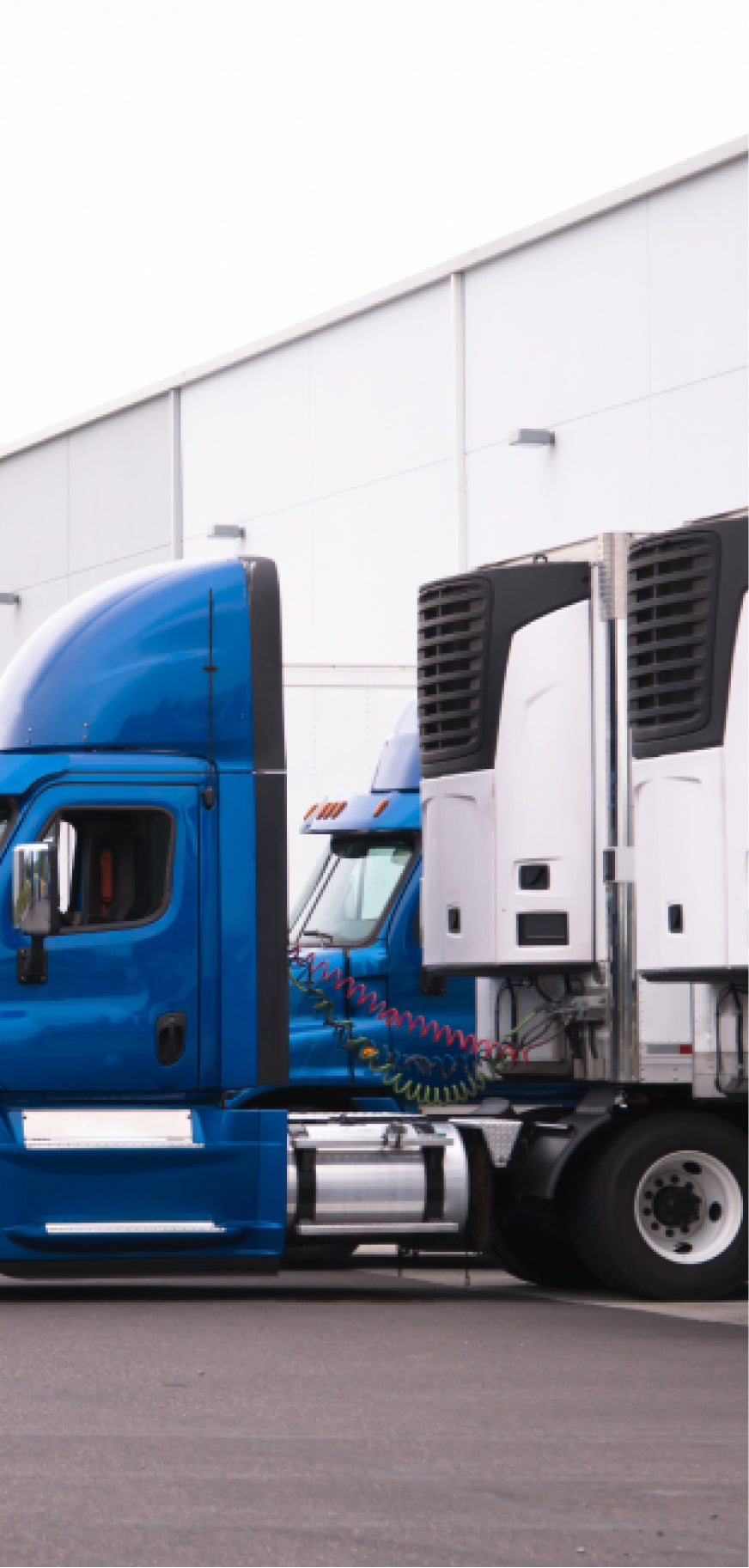 TEMPERATURE-CONTROLLED REEFER TRAILERS REQUIRE TWO FUEL SOURCES. THERMAL GUARD METAL CAN HELP!
Reefer trucks are temperature-controlled trucks for transporting climate-controlled or perishable goods. Unlike other trucks, reefer trucks have a separate secondary fuel tank to run the trailer's refrigeration.

Reefer trailers use separate engines and insulation to control the trailer's internal temperature. Drivers are required to fill both the truck's main fuel tank and the reefer trailer's secondary fuel tank.

Reefer trucks burn around 0.75-1.25 gallons of fuel per hour, depending on the model and driving conditions.

As fuel costs continue to rise, Armus is can provide major cost savings with Thermal Guard Metal, a liquid applied membrane that possesses thermal reflective properties, while also protecting the trailer from water damage, future rust and corrosion.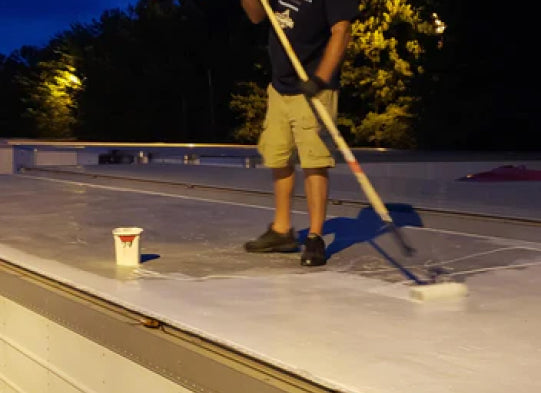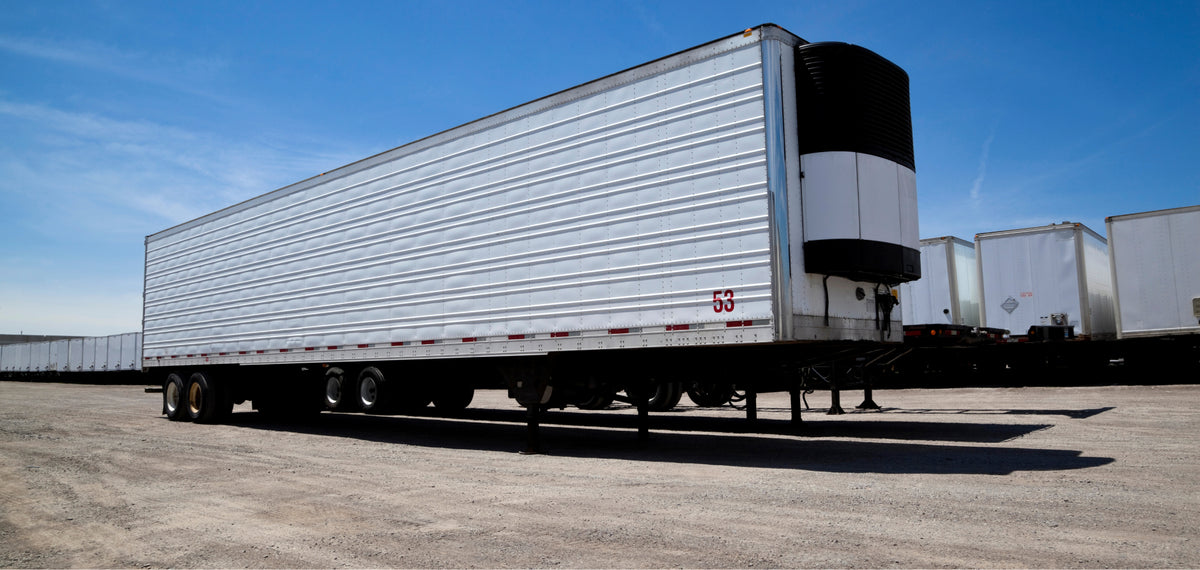 See the benefits of thermal guard metal!